The all-volunteer, community run Troubadour Concert Series is made possible because of Highbridge Springs Water – refreshing, clean and healthy from deep in the mountain in Wilmore, Ky.
Our concerts are held at beautiful concert venues in Lexington, Kentucky. If you need information about Lexington, available hotels, great restaurants and cafes or tourism information, log over to VisitLEX.com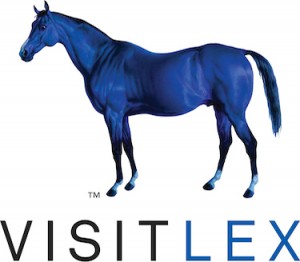 An Evening With HOT RIZE

Friday May 29 7:30PM
The volunteers of the Troubadour Concert Series and Highbridge Spring Water are excited to present bluegrass supergroup HOT RIZE at the Lyric Theatre Friday May 29.
After 24 years on pause, legendary bluegrass quartet Hot Rize is back together with a new album, "When I'm Free." Hot Rize started in 1978 and became one of Americas most popular bluegrass ensembles renown for their powerful stage presence, humor and master musicianship. Featuring Dr. Banjo Pete Wernick, bass master Nick Forster and multi instrumentalist Tim O'Brien, the band now includes Grammy winner Bryan Sutton on guitar. If you love bluegrass music and simply amazing musicianship, don't miss this concert!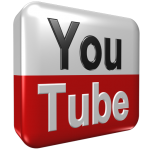 Here is a classic HOT RIZE performance:
_
An Evening With MICHAEL McDONALD
Tues June 16 – 7:30pm Opera House
The volunteers of the Troubadour Concert Series and Highbridge Springs Water are proud to present Michael McDonald and his band at the Lexington Opera House.
Two notes. That's all it takes to recognize the voice of Michael McDonald. From '70s-era Doobie Brothers classics such as "What A Fool Believes" and solo hits like "I Keep Forgettin'" With a career that encompasses five Grammys, numerous chart successes, personal and professional accolades, as well as collaborations with some of the world's most prominent artists, he remains an enduring force in popular music. This is going to be one heck of a concert evening!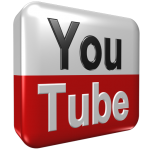 See a video clip of WHAT A FOOL BELIEVES:
An Evening With ROBERT EARL KEEN

The BLUEGRASS Concert!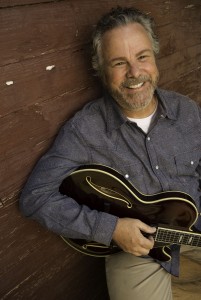 Wed July 22 7:30PM
The volunteers of the Troubadour Concert Series and Highbridge Spring Water are excited to present an evening with Texas songwriting legend ROBERT EARL KEEN at the Lyric Theatre Wednesday July 22.
Keen's latest project is a full-bore bluegrass album callled "The Bluegrass Sessions" with some of the best pickers in America as part of his band. Get ready for a wonderful night in the amazing Lyric Theatre for a special event concert.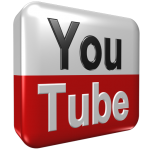 Listen to the song FOOTPRINTS IN THE SHOW
EXILE in the MOUNTAIN!

A Concert by EXILE inside the Highbridge Cave in Wilmore, KY
Sun Sept 27 5PM Gates open at 4PM
HIGHBRIDGE CAVE 3830 High Bridge Rd Wilmore KY 40390
Advance tickets sold at the Lyric Theatre, Lexington KY For tickets call
859-280-2218
after 1PM or 
LexingtonLyric.com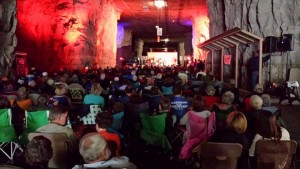 _
Last year over 500 fans showed up at our first Concert in the Highbridge Mountain, so we are doing it again! This time it is Kentucky's legendary rock and country heroes, EXILE, for a full concert inside the cave.
Plenty of free parking, handicapped accessible, refreshments and food available at the cave sight … great sound and a lot of fun. Tickets are low priced and you can get advanced tickets (sold by our friends at the Lyric Theatre) for "EXILE IN The Mountain" … fans needs to bring a lawn chair and wear sneakers or sensible shoes at the concert site.
The Highbridge cave is very easy to get to, only 20 minutes out of Lexington and less than 10 minutes from Wilmore. Click here for
the map link:
EXILE is JP Pennington, Marlon Hargis, Les Taylor, Sonny LaMair, and Steve Geottzman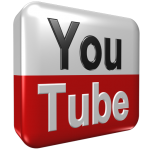 EXILE "I Want To Kiss You All Over"
An Evening With EMMYLOU HARRIS and RODNEY CROWELL
Sunday Oct 18 – 7:30pm Opera House
The volunteers of the Troubadour Concert Series and Highbridge Spring Water are excited to present an evening with EMMYLOU HARRIS and RODNEY CROWELL, on stage together at the Opera House Sunday Oct 18.
Emmylou Harris is a thirteen time Grammy Award winning American singer and songwriter originally from Birmingham, Alabama known for her musical career as well as her activism and one of the most revered voices in country music.
Rodney Crowell's commercial success in the late '80s was huge, and in 2003 he was inducted into the Nashville Songwriters Hall of Fame. He honed his craft with country greats Jerry Reed and Guy Clark. Emmylou Harris and these days — 40 years later — Crowell is a legend whose songs have been recorded by Waylon Jennings, Johnny Cash, Rosanne Cash and the Oak Ridge Boys, among others.
Harris and Crowell are both venerated performers in their own right, but have worked together frequently over the past 40-odd years, most recently coming together in 2012 to record acclaimed full-length Old Yellow Moon, which  went on to net the duo a Grammy Award. Crowell spent much of the 1970s and '80s as part of Harris' backing outfit The Hot Band, with Harris having recorded Crowell-composed songs numbering well into the double digit.
This will be a spectacular concert evening in a beautiful theatre.
 Emmylou and Rodney perform "PONCHO and LEFTY"